Für die kirchliche, standesamtliche oder freie Trauung
Deutsch:
An deiner Seite - Unheilig
Auf uns - Andreas Bourani
Bei meiner Seele - Xavier Naidoo
Das Beste – Silbermond
Das Liebeslied - Anette Lousian
Dir gehört mein Herz - Phil Collins (Text in Original oder Hochzeitsversion)
Ein schöner Tag (vgl. Amazing Grace)
Ein Augenblick
Ein Kompliment (Acoustic) - Sportfreunde Stiller
Ein Teil von meinem Herzen - Jonathan Zelter
Engel - Andreas Gabalier (für Taufe passend)
Für dich schlägt mein Herz - Silbermond
Hallelujah - Deutsche Hochzeitsversion (eigener Text)
Ich fühl wie du - Peter Maffay (Tabaluga)
Ich kenne nichts - Xavier Naidoo
Irgendwas das bleibt - Silbermond
Ja - Silbermond
Küss mich, halt mich, lieb mich - Ella Endlich
Liebe meines Lebens - Phillipp Poisel
Lass es Liebe sein/Liebe ist alles - Rosenstolz
Mein Ziel - Florence Joy
Mein Stern - Unheilig
Sag es laut – Xavier Naidoo
Seite an Seite - Christina Stürmer
Unsterblich – Luxuslärm
Unser Tag - Helene Fischer
Und wenn ein Lied - Xavier Naidoo
Von jetzt an - Luxuslärm
Willst Du - Schandmaul
Wie ein schützender Engel (Pianoversion) - Frei.Wild
... u. v. m. nach Wunsch
Englisch:
Ave Maria - Beyonce (andere Version) oder von Celine Dion
All of me - John Legend
A Moment like this – Leona Lewis
A Thousand Years - Christina Perri
Angel – Robbie Williams
Annie's Song – John Denver
At Last - Etta James
Black is the Color – Christy Moore
Bed of Roses – Bon Jovi
Beautiful - HIM
Can you feel the love tonight – Elton John
Can`t help falling in Love – Elvis Presley
Diamonds - Rihanna
Everything I do – Bryan Adams
Everytime we touch (Pianoversion) - Cascada
Feel - Robbie Williams
From this Moment – Shania Twain
Hallelujah – Alexandra Burke/Jeff Buckley/Leonard Cohen
Happy - Pharrell Williams
In the Arms of an Angel - Sarah McLachlan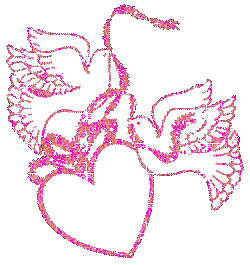 If you believe in Love - Sasha
It is You - Dana Glover (toll für Eröffnungswalzer)
I swear - All-4-one
Kiss Me - Sixpence None The Richer
Learn to fly (Acoustic) - Foo Fighters
Love me like You do (Pianoversion) - Ellie Goulding
Make you feel my Love - Adele/Bob Dylan
Nothing Else Matters – Metallica
Right here waiting – Richard Marx
She's the one – Robbie Williams
Somewhere over the Rainbow - Israel Kamakawiwo
There You´ll Be - Faith Hill
The Rose - Bette Midler
The Power of love – Gabrielle Alpin
Unchained Melody – Righteous Brothers
Unintended - Muse
Underneath your Clothes – Shakira
Wanna get to know you that good - Shania Twain
Wonderful tonight – Eric Clapton
You're still the One - Shania Twain
You raise me up – Josh Groban/Westlife
Your Song - Ellie Goulding
You and me - Lifehouse
You and Me - You + Me
You are the Sunshine of my Life - Stevie Wonder
... u. v. m. nach Wunsch
Für die Party am Abend:
4 non Blondes - What's up
Adele - Skyfall
Alle Farben feat. Anna Naklab - Supergirl
Amii Stewart - Knock on Wood
Amy MacDonald - This is the Life
Andreas Bourani - Hey
Andreas Gabalier - Hulapalu, I sing a Liad für Di
Anna -Maria -Zimmermann - Die Tanzfläche brennt
Beatrice Egli - Verrückt nach dir
Blondie - Maria
Christy Moore - Ride on
Chubby Checker - Let's Twist again
Cora - Amsterdam
Daft Punk - Get Lucky
David Guetta - She Wolf, Titanium
Eiffel 65 - Blue
Elaiza - Is it right
Ella Henderson - Glow
Ellie Goulding - Love me like you do
Elvis Presley - Blue Suede Shoes
Etta James - At Last
Freddie Mercury - Living on my own
Foo Fighters - Learn to fly
Glasperlenspiel - Geiles Leben, Freundschaft
Guru Josh Project - Infinity 2008
Helene Fischer - Atemlos, Herzbeben, Ich wollte nie erwachsen sein
Imagine Dragons - Radioactive
Israel Kamakawiwo - Somewhere over the Rainbow
Imany - Don't be so shy
Jamie Lee - Ghost
Jefferson Airplane - Somebody to love, White Rabbit
Jethro Trull - Locomotive Breath
Johnny Cash - Folsome Prison Blues, Hurt
Judas Priest - Breaking the Law
Kerstin Ott - Scheissmelodie, Die immer lacht
Kygo - Firestone
Lady Gaga - Alejandro, Poker Face, Artpop, Bad Romance...
Lana Del Rey - Summertime Sandness, Dark Paradise, Video Games...
Lena - Satellite
LP - Lost on You
Linkin Park - Crawling, Final Masquerade, Castle of Glass
Madonna - Frozen, Devil Pray, La isla Bonita, Like a Prayer, Ghosttown
Marianne Rosenberg - Er gehört zu mir
Marina and the Diamonds - Froot, Mowgli's Road, Primadonna
Metallica - Nothing Else Matters
Miley Cyrus - Jolene, Wrecking Ball
Modern Talking - You're my Heart - You're my Soul, Cheri Cheri Lady
Mrs. Greenbird - Shooting Stars and Fairy Tales
Nancy Sinatra - These Boots are made for walking
Nelly Furtado - Maneater
Nightwish - Come cover me, Nemo, Elan, Storytime...
Nina Hagen - Du hast den Farbfim vergessen
Nirvana - Smells like Teen Spirit, Lithium
Postmodern Jukebox - Bad Romance, Say Something
Pink - Try
Rammstein - Mutter, Ohne Dich, Sonne, Engel
Rag'n'Bone Man - Human
Ray Charles - Hit the Road Jack
Rihanna - Stay, Russian Roulette, Diamonds
Robbi Williams - Feel, Angels, She's Madonna
Samantha Fox - Touch Me
Sandra - Maria Magdalena
Shakira - Whenever Wherever
Sia - The Greatest, Chandelier
Silbermond - FDSMH
Smokie - Living next Door to Alice
Snap - Rhythm is a Dancer
Sonique - Sky
Subway to Sally - Sieben
System Of A Down - Aerials
The Black Keys - Gold on the Ceiling
The Cranberries - Zombie, Linger
Tove Lo - Stay High
Xavier Naidoo - Bei meiner Seele
Zara Larsson - Lush Life
... u. v. m. nach Wunsch